Master Coat®
Powder Coating

WHAT IS POWDER COATING?
Powder coating is a type of dry coating, which is applied as free-flowing dry powder. The coating adheres to the surfaces electrostatically and is then cured under heat to allow the powder to harden and create a compact surface protective layer. In comparison to conventional wet painting, powder coating allows to cover the element more thoroughly, leaving no unpainted spots. 
There are several advantages of powder coating over conventional solvent-based coatings:
Apart from the decorative function, powder coating remarkably improves the corrosion resistance, especially on carbon steel zinc plated surfaces
Powder coating can produce much thicker layer than conventional wet painting, without running or sagging
After hardening, the coating meets the requirements of colour lasting, gloss stability, UV resistance, as well as abrasion and impact resistance
Hardened coating stays flexible and can even absorb significant expansion of the supporting surface, as well as its' bending or twisting
Powder coated surfaces generally have fewer appearance differences between horizontally coated surfaces and vertically coated surfaces, than surfaces painted with solvent-based paints
Powder coating overspray can be recycled and thus it is possible to achieve nearly 100% use of the coating, which is much more efficient and more eco-friendly than traditional wet painting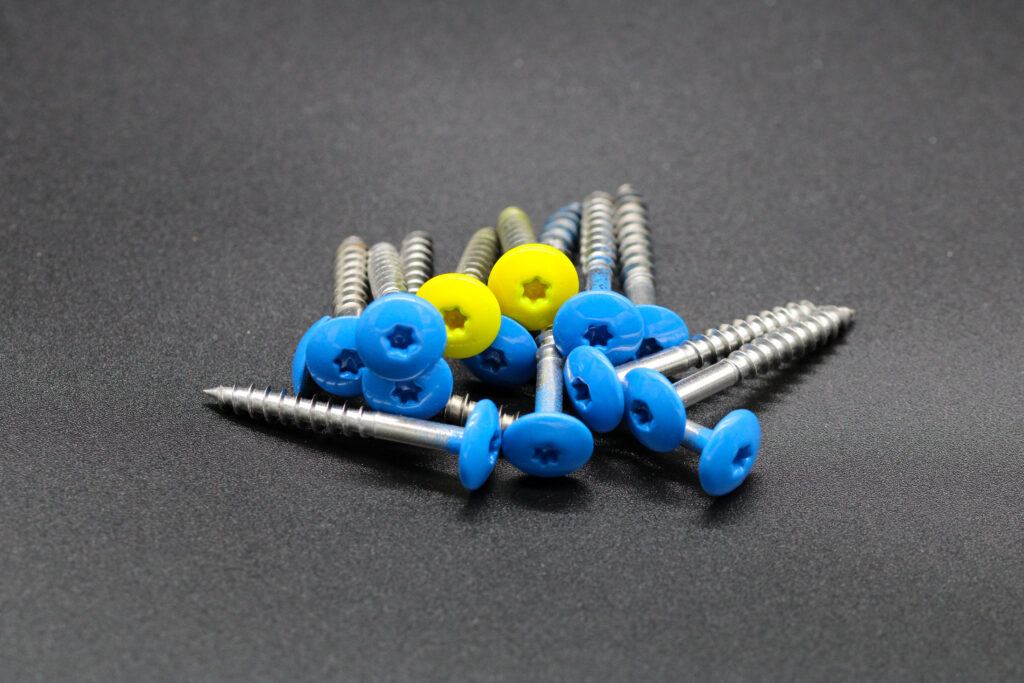 There are several advantages of powder coating over conventional liquid coatings: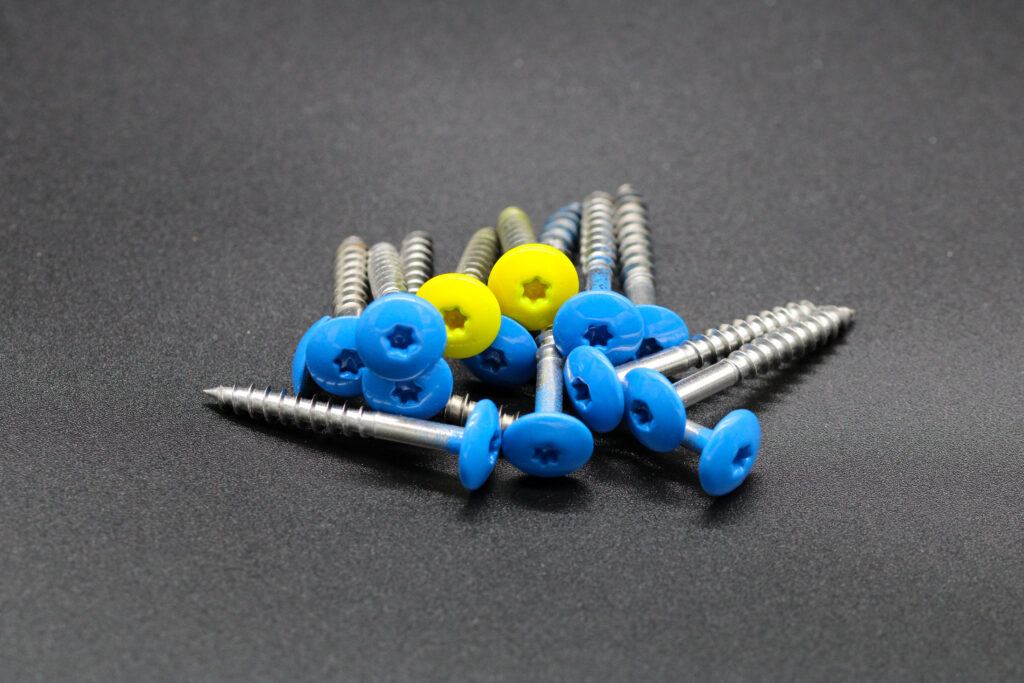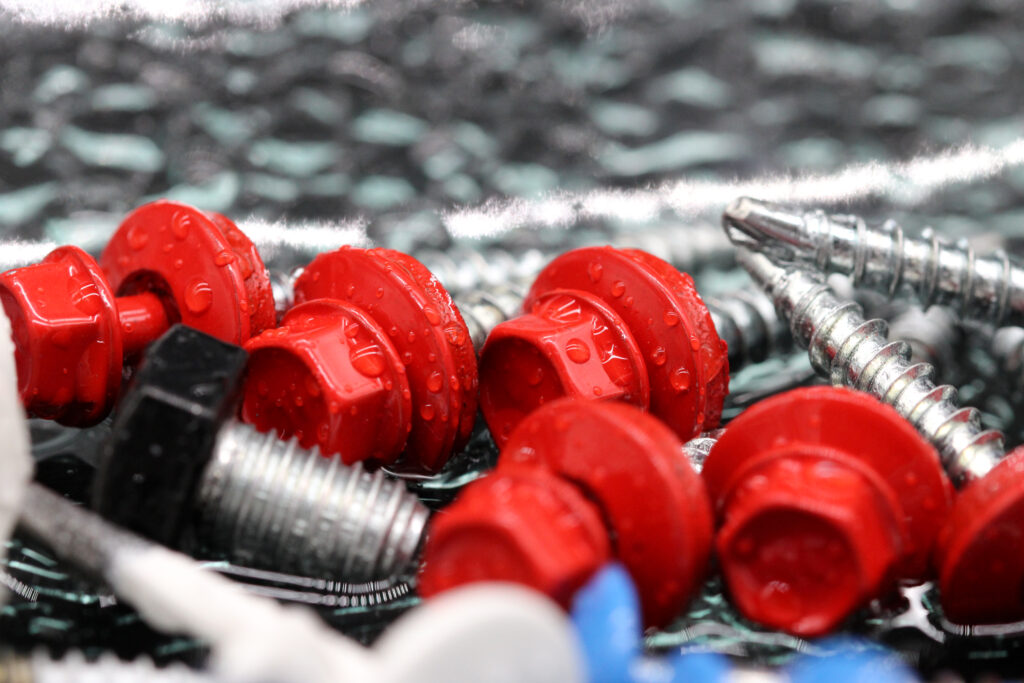 WHAT CAN BE POWDER COATED?
Powder paint can be applied on different types of surfaces and materials with or without pre-treatment, such as carbon steel, aluminium, stainless steel, copper. Quality control procedures during the painting process provide stable quality and thickness of paint layer, matching the needs for intended product application.
Aztec International offers powder coating of various types of fasteners, including hexagonal, oval and low profile head screws, with different types of recess such as Phillips Truss, Pozidriv, Cross Head, TORX® and TORX® ttap®, as well as rivets, bolts, washers and saddle washers.
OWN MACHINES AND SERVICES
Aztec uses own designed and manufactured powder coating lines which give flexibility in providing powder coating service even on very demanding special projects. We are capable to paint screws, washers, saddle washers, nails, rivets and many other products. Aztec offers a personalized and complex service for our customers. We offer:
Zinc plating or other anti-corrosion surface treatments applied by our trusted partners
Inhouse designing and printing of labels and designing of logotype for customers
Special treatment to improve powder paint adhesion
Powder coating of small quantities as well as big batches
Packing and labelling on the customer's material
Designing of boxes or alternative ways of packaging
Conducting of corrosion tests in our salt spray chamber, testing surfaces of both painted and unpainted materials
Promo material and technical back-up on powder coating
Support in finding the right suppliers or producers of your own fasteners
Aztec provides wide range of unit carton boxes, plastic boxes, blisters and bags, what allows us to find the right solution for every market. Our experience in working with many global companies, as well as small players, taught us how to support every type of customer, no matter whether you are well established in the business or just starting your journey with powder coated products.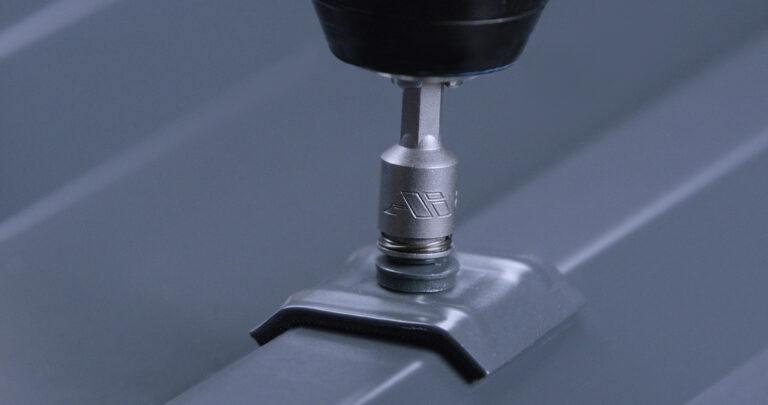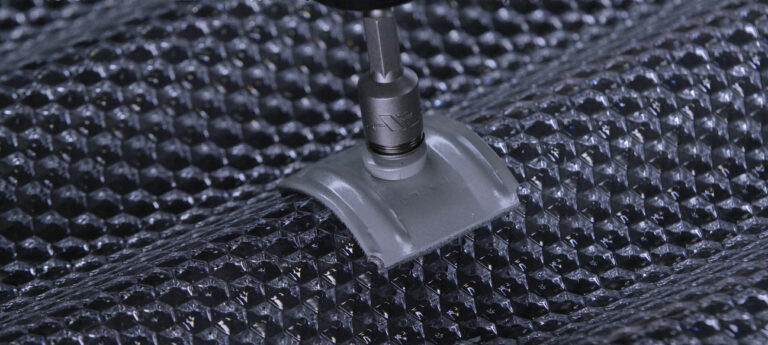 STRUCTURES AND COLOURS
Master Coat® powder coating enables a perfect colour match of the fastener to the surface it is installed on, including different levels of gloss, metallic effect and special paint structures. Aztec provides powder coating services in a wide range of colour standards as RAL, RR, NCS and British Standard, as well as customized paints which are mixed on request to match certain part of roof or façade. Our internal laboratory can match the structure and colour of the coating to materials provided by a customer (a piece of roof or façade sheet).